Roll over image to zoom in
1. Overview
a) The PIR motion sensor is a sensor for detecting infrared radiation emitted by a human or animal body and can be used for a variety of human or animal mobile triggering scenes.
2.Specification
a) Operating voltage: DC 5V
b) Power on warm-up: 30s
c) Hold time: 2s
d) Detection angle: 120 degrees
e) Detection distance: 4 meters
f) Module size: 50 x 24 x 15 mm (length x width x height)
3.Features
a) Onboard LED feedback trigger status.
b) The use of the RD624 Human Sensing Probe is more sensitive.
c) Support Arduino IDE programming, and provide runtime to simplify programming.
d) Support Robobloq graphical programming for all ages.
e) It is convenient to connect using the RJ11 interface.
4. PIR Sensor Project: 
Smart Night Light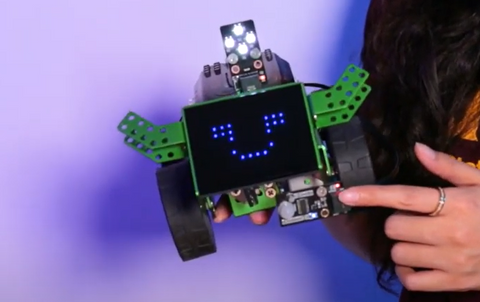 The operating principle is when our PIR sensor detects an object with heat energy in motion, it will be triggered to send a signal to our RGB sensor, then the RGB module will be lit up.
Payment & Security
Your payment information is processed securely. We do not store credit card details nor have access to your credit card information.