Roll over image to zoom in
Music is a big part in our daily life. It is a language everybody can relate to and understand.
With technology's development, we can access music much easier nowadays. 
This vintage record player looking robot is composed of Q-Mind, a Color sensor to receive the command, and the MP3 module to play the music, inside the MP3 module there is a chipset that can store the music that later will be played.
How does the color sensor work with the MP3 module?
Well, time to turn on this record-player and listen to some music.
We program the color sensor to read 3 colors: 
when reading Red, Play Music;
when reading Blue, Pause Music;
and Yellow means Next Song! 

Package contents : 
1 x Q-Mind
1 x Color Sensor 
1 x MP3 Module 
Experiencing the beauty of fine engineering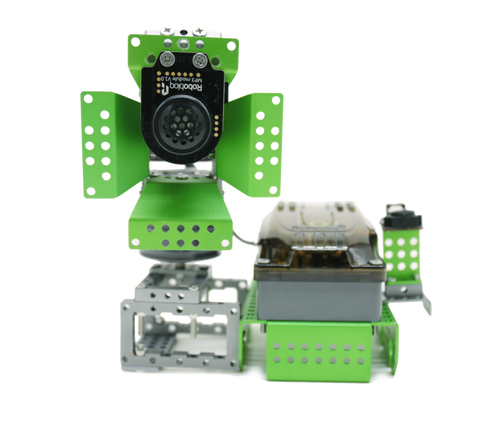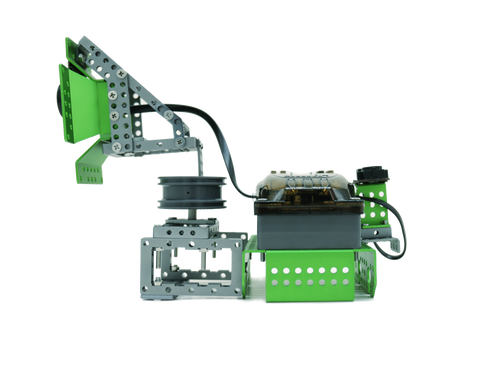 Payment & Security
Your payment information is processed securely. We do not store credit card details nor have access to your credit card information.